Cricket Swim and Racquet Club
 Mail Correspondences & Payments to:
CSRC
Contact email: csrcboard@gmail.com
Pool Phone: (770) 985-1722
Cricket Swim and Racquet Club – a swim/tennis community located on
Battersea Drive in Lawrenceville, Georgia. Map
611 Battersea Drive
Lawrenceville, GA 30044
Swimming Pool
Junior Olympic size pool, 4 feet to 9 feet deep
Diving board
Covered pavilion with picnic tables
Lots of shaded and sunny deck areas with lounge chairs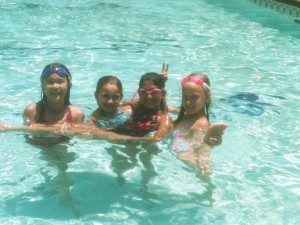 Social Events
Easter Egg hunt
Ice Cream Socials
Teen Age Parties
Parties for Adults
Family Fall Festival
and much more
2 courts available for year-round play
Individual Play
Kids Tennis Teams (10 & Under and 14 & Under)
ALTA and USTA Teams
Summer Swim League
Gwinnett Swim League recreational swim team.
Competitive swimming for all levels of swimmers, ages 4 through 18.
Daily practice at the Cricket pool with coaching at swimmer's level.
Weekly swim meets for 6 weeks of summer.
End of season party with awards.
Great exercise and great fun!
Board Members 2015

Lenny Morrill, President
Patrick Remillard, Vice President
Patricia Encardes, Treasurer
Linda Treadwell, Secretary